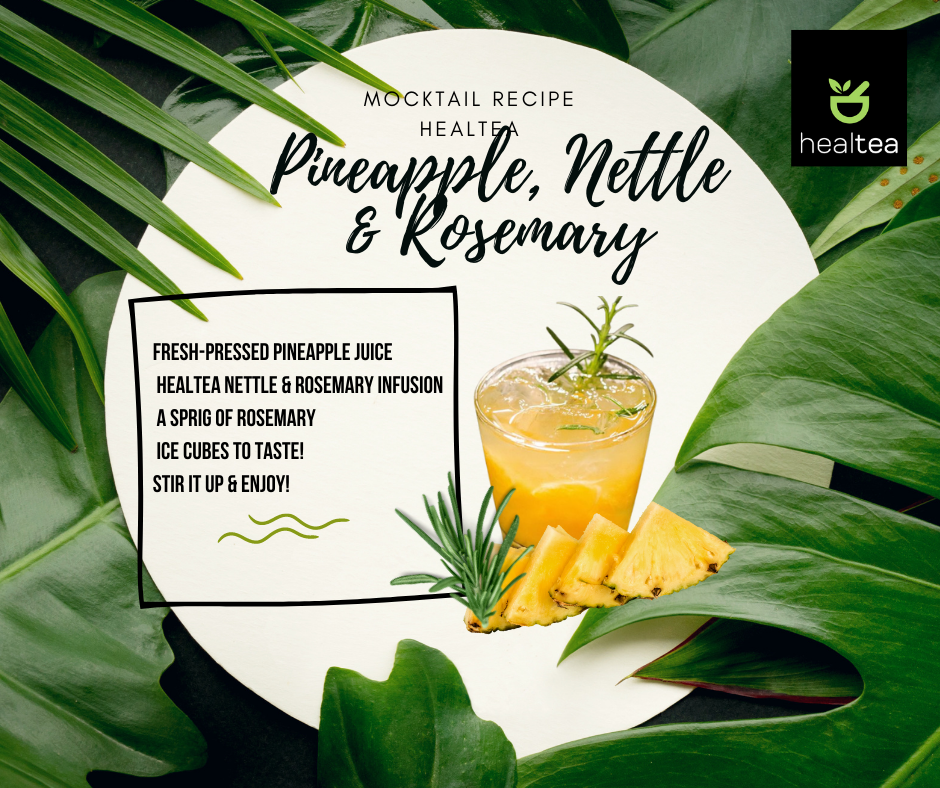 Do you want a guilt-free mocktail to tag along with the fun but without need for moderation?
Here is a little mocktail alcohol-free recipe for everyone to enjoy (even for the kiddos at the kids table!)
Pineapple, Nettle, Rosemary Mocktail
- Buy or make fresh-pressed pineapple juice which adds anti-inflammatory bromelain & digestive enzyme
-Healtea Nettle & Rosemary Thirsttea infusion (organic, caffeine-free and low-carb for guilt free, moderation-free hydration)
- A sprig of organic rosemary
Optional you could even Brulé the rosemary like this https://www.youtube.com/watch?v=0etOv4806GU  
- Ice cubes to taste!
- Stir it up & enjoy!
You're Welcome :)
The Healtea Team